Hilton Family Dentistry is Currently Accepting New Patients!
Welcome to Hilton Family Dentistry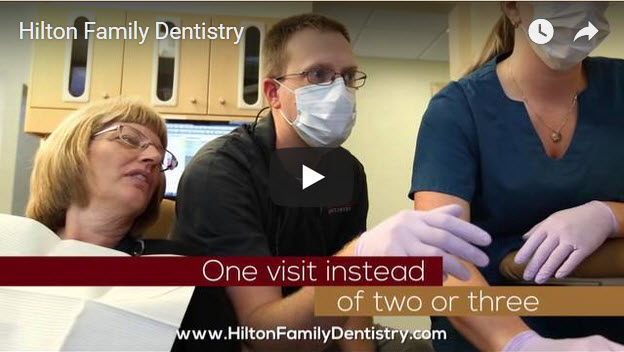 Originally started in 1975 by Dr. Robert Morriss, Hilton Family Dentistry is the continuation of a long-standing dental practice in the Village of Hilton. Under Dr. Morriss' leadership, the practice operated with tremendous care and thought, always focusing on patient care. In 2011, the practice was purchased by Dr. Scott Overholt, who continues this tradition.
Dr. Morriss had assembled a very dedicated and skilled staff that is particularly dedicated to improving the oral health of all their patients. Over the years, it has been particularly rewarding to see the start and growth of new families with the continuation of quality care rendered across generations. READ MORE
Professional Memberships:

Hilton Family Dentistry is a Rochester, NY area Dentist providing general dentistry services and alternatives to traditional braces (Invisalign and Six Month Smiles) to patients in Rochester, Brockport, Clarkson, Hamlin and Hilton. Visit us at our beautiful new location at 10 Canning Street in Hilton, NY. We are just off the NYS Parkway and only a few miles from I-390/Latta Road.