Hilton Family Dentistry is your Rochester, NY area Six Month Smiles provider. Questions? Call us!
At Hilton Family Dentistry, we strive to treat all patient dental needs whenever possible. With this goal in mind, we are now a certified Six Month Smiles provider.
Six Month Smiles uses Lucid-Lok® clear brackets and tooth-colored wires that are barely visible to give patients straight, healthy teeth and a beautiful smile in an average of six months time. Six Month Smiles is typically less expensive than traditional braces, aligner therapy, or veneers.
If you are interested in a consultation, please call our office to schedule an appointment.
Additional information is available at www.6monthsmiles.com. 

Six Month Smiles: Before and After
Brennan is in his 20s and used Six Month Smiles treatment for five months. His chief complaint was the gap in his front teeth. At nineteen years old, he didn't want to go through the hassle of wearing braces. Six Month Smiles was the perfect alternative for him. There were no embarrassing wires, and the entire treatment was a painless five months.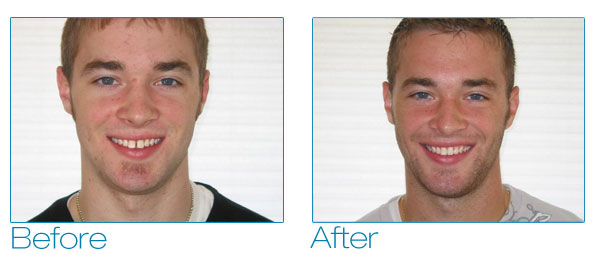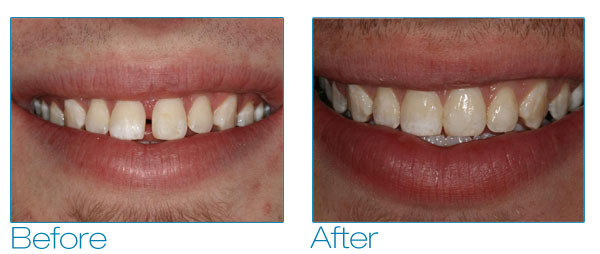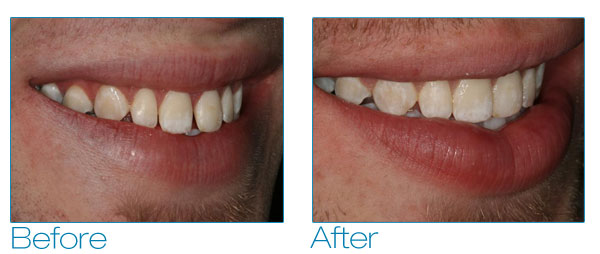 Melissa works for the American Red Cross as an administrator and felt like people were paying more attention to her teeth than they were to her while speaking with her. She feels she is more outgoing now that she learned to smile again.
Mindy fell off her bike as a toddler causing her teeth to overlap as they grew in. As a teacher, she felt self conscious when she smiled at her students. She came to a consultation with her dentist and found out the treatment was affordable. She thought she would be nervous with the treatments, but they ended up being painless and quite easy to deal with.
Debra is also a teacher and felt like she couldn't smile during meetings. She had a crooked tooth on her left side that bothered her. She didn't want to spend 2-3 years with braces so chose Six Month Smiles. She feels so much happier talking with parents and administrators in meetings. She says she receives many compliments on her teeth now. She says the few months and the cost of treatment is paying for itself with the new confidence she has.
Kate feels like she lived the first 24 years of her life with fangs. In her profession, she felt it was better to have them straight and not constantly hide her teeth when she smiled. After Six Month Smiles she no longer hides her fangs and enthusiastically smiles when her picture is taken.
Carrie has always hated her smile but was hesitant to make the investment in herself. She is glad she chose Six Month Smiles over traditional braces because they are so invisible. When working with clients they could never tell she had them on.